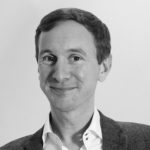 Prior to working with WhiteFire, and following a series of poorly executed projects I had a somewhat negative view of web designers. I'm pleased to say that Joe and Becki have totally changed that view. Great communication, and a wealth of experience around customer experience and design have resulted in a website that has exceeded our expectations. It's refreshing to work with a company that takes the time and effort to understand our business, so much so that they feel part of the team. I look forward to continuing our relationship as we grow.
Rob Prevett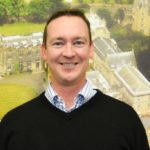 The Accommodation, Conference and Events department of the University of st Andrews required assistance with creating a WordPress website based on our set in-house pattern library designs.  We chose White Fire as it looked a competent company with good reviews and specifically had expertise in using WordPress and wasn't put off by having to develop a site based around our in-house guidelines.  We arranged and meeting and Joe travelled to St Andrews to discuss the project with us and our Digital Communications (DC) team which looks after all University of St Andrews webpages. 
It was quickly apparent Joe was highly knowledgeable in WordPress development and was more than capable discussing our unique requirements with our DC representative.  He offered unconsidered approaches which would bring about time efficiencies and help future proof the build.  We were left in no doubt that Joe and his team would be capable of meeting our project needs and we selected White Fire on this basis.
During the project build we used their Basecamp message board for all group communications which was very effective at allowing users to participate or just be aware of notices and proved very useful to view past correspondences all in the one place.  Separate boards were created for different build phases which added to the clarity and ease of accessing and responding to the latest post. When we encountered bugs in the build we would post the issue on the board and Joe or Becki would respond in a timely manner and swiftly offer a range of solutions before developing and deploying a fix.
The content management system employed was very intuitive and easy to use.  We also used shortcode which Joe created on our request to speed up the content population process but will also benefit us with reduced admin when we need to annually update certain content.  I'm sure any user with minimal training would be able to confidently update our new webpages.
When the build was handed over to our in-house DC team the communication and assistance offered by Joe made it as seamless as possible and was very much appreciated.  Although we now host the build internally we will continually use White Fire in the future for any assignments beyond our ability or our DC teams timeframe.
Overall, I would highly recommend working with White Fire due to their high level of professionalism, expertise, project processes, communication, quality and value for money.  We will definitely continue to consult and work with them in the future.
Fraser Dowie
IT and Data Manager - St Andrews University
We reviewed thirty potential web development partners before settling on White-fire. They provided a very competitive quote and we were impressed with their enthusiasm and understanding of the brief and commitment to a short development window to achieve our planned launch date. Both Joe and Becki were very easy to work with. They developed the site to our brief and provided many excellent ideas to enhance the brief. Challenges and issues were met promptly with positivity, flexibility and sensible solutions.
Ian Barrett
Get Set Media
White Fire was very supportive and incredibly patient with us as the content migration and internal processes for sign-off and launch. White Fire were always responsive and generous with their time, at points even doing some extra work for us that wasn't part of the original plan and design. Honestly, any size and type of business or charity would benefit from White Fire's services. Their attention to detail, responsiveness,  experience, patience, and service-oriented nature make them professional and pleasant to work with.
Dwayne
Press and Communications Coordinator, PECCN, CARE International
The site looks great!
It's clean and feels like 'CARE'. It's appropriate given your audience – as I think they will be especially focused on the projects page & publications and the blogs/news section will also be interesting to them. I love that there are photos with the contact information. Great to make things personalized! And the interactive map in Projects is great too (people love that kind of stuff).
Jo Barrett
Press and Communications Coordinator
I felt very included, informed and satisfied, A simple, bespoke platform that allows for my ultimate control. Thank you for listening, explaining, crafting and holding my hand.
Caroline
Head of Brand, Culture & Love.
We have found White Fire to be fast and responsive to all of our needs even post design! They were patient with me through the design phase as I really didn't know what I wanted.  I found them to be very professional and considerate in their approach.

Why did you select white fire web design to be part of your project? They came recommended.

Describe how you feel about your new website I like the new website a lot. It is clean and easy to navigate.

What ultimate benefits have you received in working with us? Very good feedback from the clients and new business!


Cheryl
Chartered Psychologist, Behaviour & Performance Specialist
Becki Sneap and Joe Buckle at Whitefire have provided my organisation, CoPaCC, with truly superb service in developing for us our new policing-focused magazine website, PolicingInsight.com. I unreservedly recommend Whitefire to any organisation looking for expert website development support.
Bernard Rix
Chief Executive at CoPaCC London, United Kingdom
I feel confident in saying that white fire deliver a quality service with professionalism and integrity. - I very much appreciate their warmth and positive attitude.
Nick Fielding
Launch Editor - China Outlook
The site proved to be quick and easy for clients to browse and worked brilliantly within a professional environment, streamlining the pitching process, thus saving many desk hours. The site is a tool that is essential to our growth and represents us through both its design and ease of use in a fantastic way< I couldn't be happier.
Zoe Ryan
Visual Advertising Director
We had a complete new website designed and built by this company. I was justified in my choice to commission them as they have the same exceptional high client and work standards as my own company. I cannot thank them enough for what they have done and I was lost for words when it was completed. You will not be disappointed in using White-fire web design; you get exactly when you ask for with valid guidance and abundance of patience. Exceptionally talanted and very creative Duo
Polly
Polly Griffin Designs