Support for your in-house team
After a successful website launch, we continue to work with you and provide ongoing WordPress maintenance and support.
A busy website will need continuous technical help and guidance as it gains traction. We want to see you succeed and we collaborate with your team by offering updates, features, and advice along the way.
We have an SLA bound ticket-based system which is useful when you or your team need to get in touch with us about any queries, issues or bugs with the website.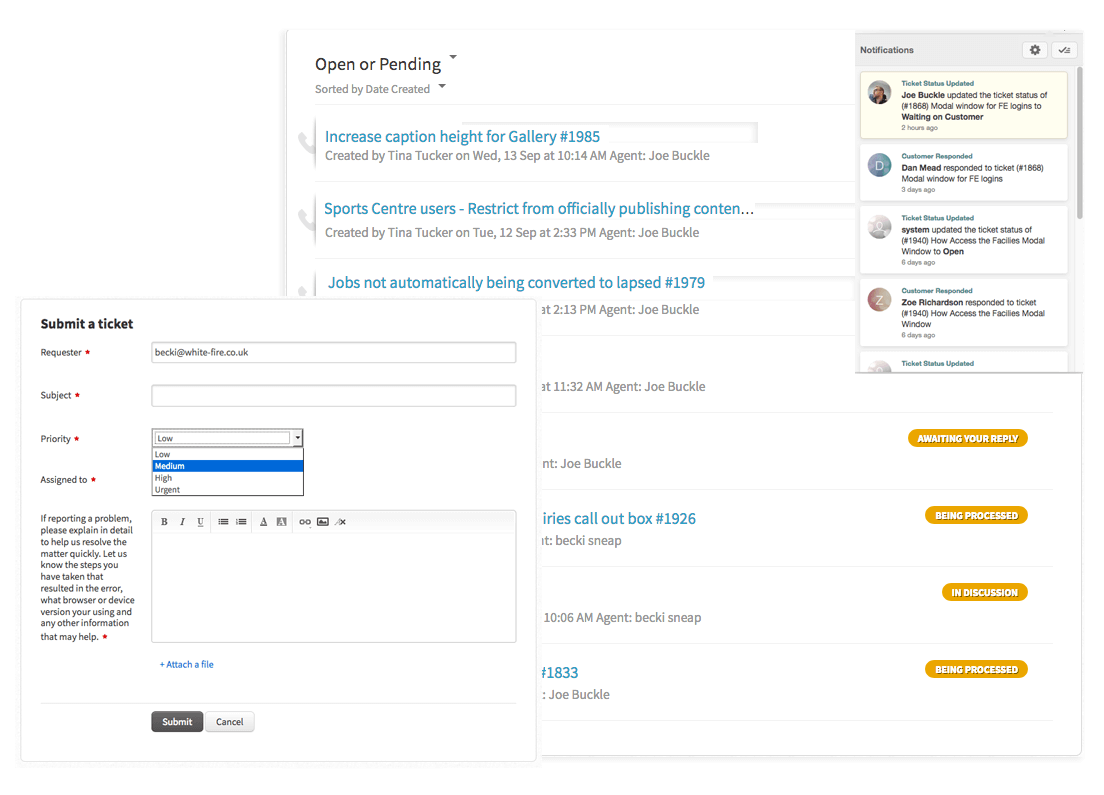 Our Service level Agreements covers:

Support ticket system with priority assignments.
General technical support and query response.
Site-breaking bug fixes.
Small website edits.
Uptime and performance monitoring and action if necessary.
WordPress Updates
Content Delivery Network management.
SSL Certificates (secure website).
4 hourly database backups.
Disaster recovery plan.
Quarterly reviews and meetings.
Ongoing tips, support and general help…
Chat to us to see if we can help and schedule a call
Contact us
Support for growing websites
If you already run an active content driven website and need some support then speak to us.
We have the skills and tools to provide help, support, and advice to you and your team members.
You may need help in solving challenges with admin management or website and performance issues. If that is the case, we can assist you with that.
If you need someone to be pro-actively looking at ways to improve website administration and content delivery in an effort to maximise your websites potential, we can help you with that as well.
Whilst you're growing you need to be confident your website can handle it. That's why we make sure you are in a position to scale.
Design and Development

Before Whitefire our web support was sporadic at best.  Joe and Becki have given us real support, suggesting improvements to our website and helping with problems - it's been like a breath of fresh air. They have a passion for what they do and it comes across in the work they produce.I would recommend anybody to partner with Whitefire and we look forward to continuing working with them in the long term. 

Zoe Richardson
Marketing Manager at Welcome Family
With our
support

, we are there to help when needed, so you can continue to run your business

stress free.