Designing a website is an exciting experience and we like to get our clients involved…
Over the years we've built all kinds of websites with varying requirements. Here are some of the types we build:
Corporate and Marketing brochure sites.
Organisation and University information sites.
Subscription management functionality (including paywalls such as Stripe).
Magazine and news/editiorial websites for publishers
Search portals (for researchers).
Intranet and other internal systems.
We aim to provide you with the tools that enable you to manage your website easily, whilst helping you streamline your operations and reduce manual work.
Whether the aim is to increase subscriptions, deliver easy to search content, or make purchases, we fuse 'tried and tested' methods with some customised features resulting is a slick, easy to use website that is unique to your brand.
Our Weapon of Choice
When we started out in 2008, WordPress was regarded as a comprehensive and extendible publishing platform.
We have been around to see it grow into a fully fledged content management system used by some of the biggest names in the world.
Read more
We use WordPress the right way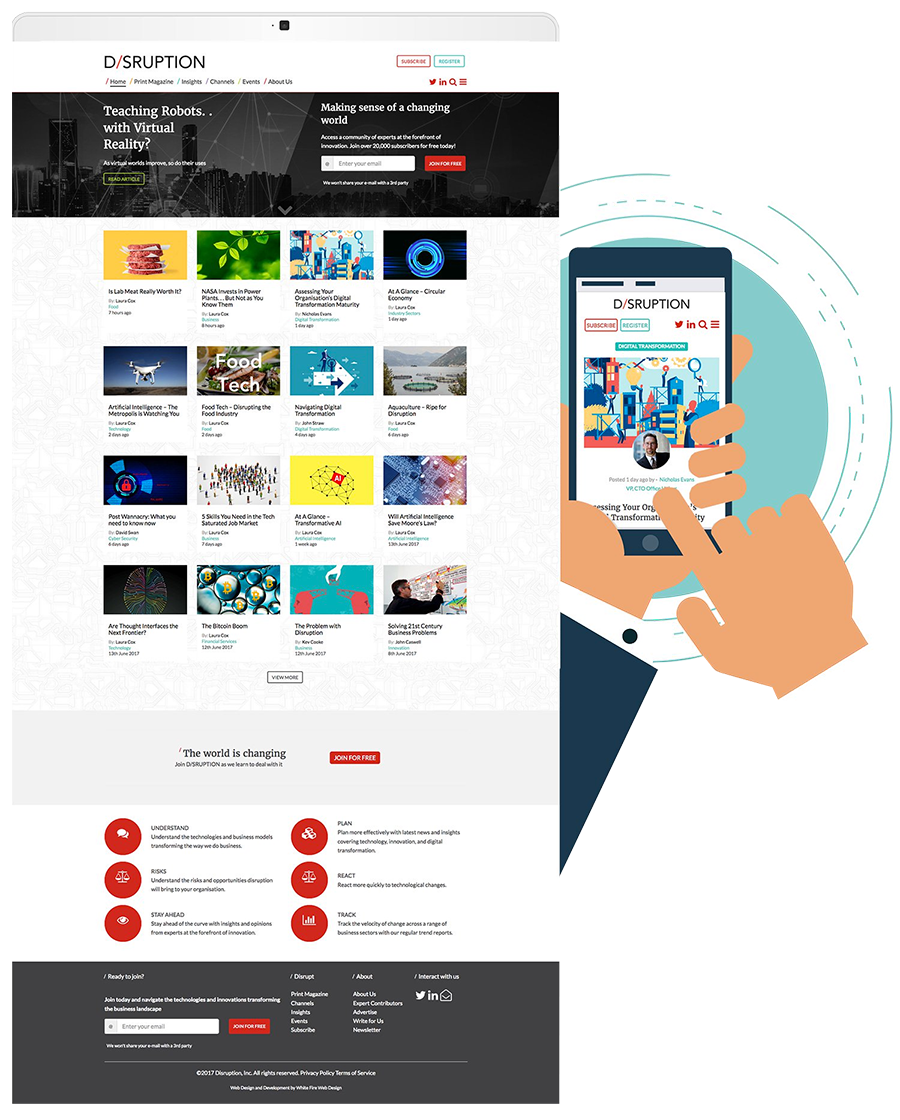 Conform to coding standards
We don't just add code willy-nilly. We're building your site to last and that means developers are going to want to feel comfortable maintaining it now and in the future.
WordPress has a set of rules and we aim to follow them.
Maintain low overhead
We aim to use as few 3rd party plugins that aren't our own possible. The biggest reason for this is we believe some plugins add unnecessary resource-consuming overhead to your website, making it more difficult to optimise.
Of course, not all plugins are bad and we do use a few that we feel are OK.
Our micro framework
As we have got to know our clients we started realising they have similar requirements. So we started developing a microframework to help us build websites a bit quicker. As new features are being requested and become more common they get added to the framework.
By partnering with us, what should you expect?
Collaboration
We involve you in a 'prototyping' process which helps map out the design and user experience prior to development. At this stage, things can be easily changed until we are happy it is right.
Stress-free admin management
We will provide you with a simple and intuitive admin interface backed by WordPress, tailored for you. No complicated admin panels.
Updating will be a pleasure rather than a chore.

Nothing is too much of a problem
You may be familiar with a common scenario whereby a developer is 'unable' to make something work. It could be that an out-of-the-box solution you've been using does not have the flexibility or the developer is not skilled enough. When we develop sites we know you're going to need to add features so we build them with scalability in mind.

Long term support
We will provide help, support, and friendly advice to you and your team ensuring peace of mind. There will always be an expert on-hand when you have a query. Learn more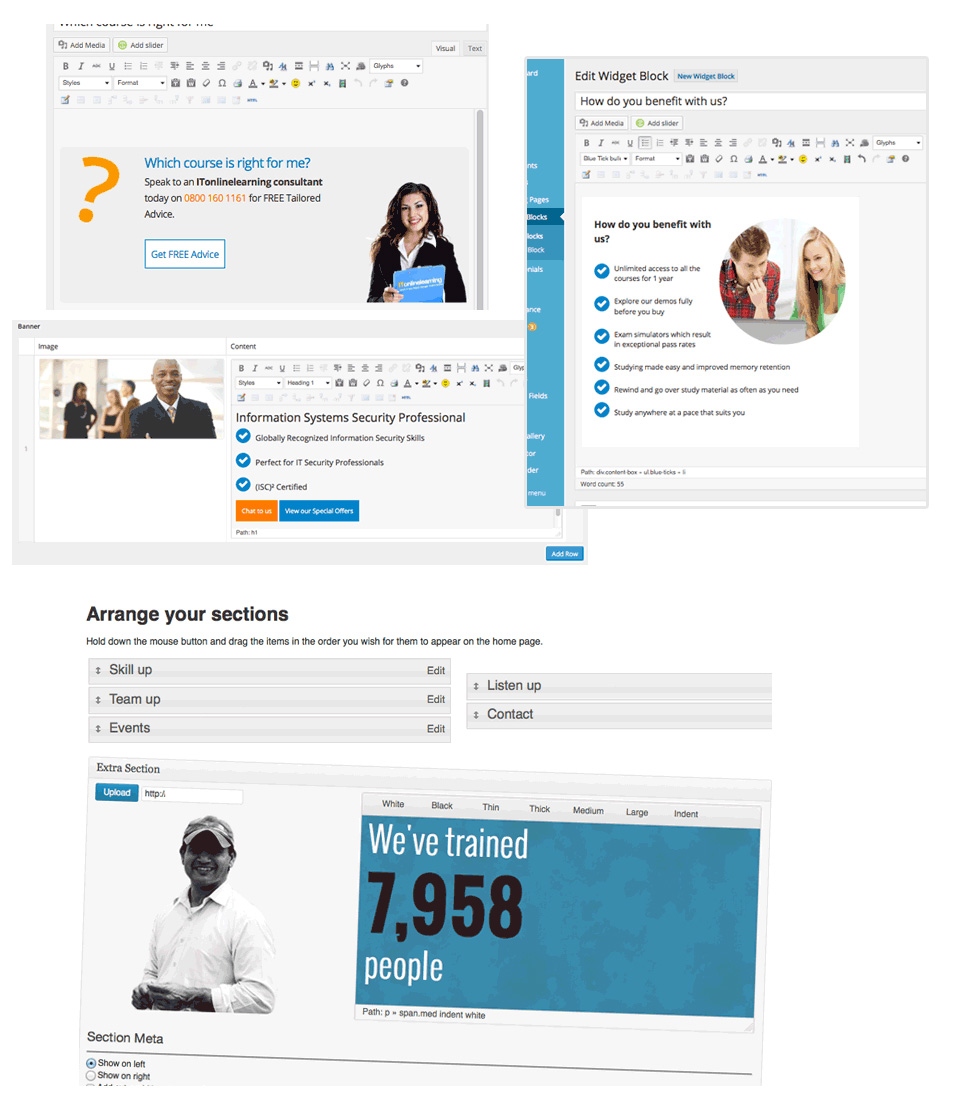 The majority of our clients are editors and publishers updating large content websites, We provide confidence, trust and support when they need it!
Interested?
Let's chat
Interested in speaking to us? Please complete the options below to help give us an idea of what you require and we will get in touch with you to schedule a chat.
Your details
Fill out the form below & we'll be in touch!